Hand Rejuvenation Treatment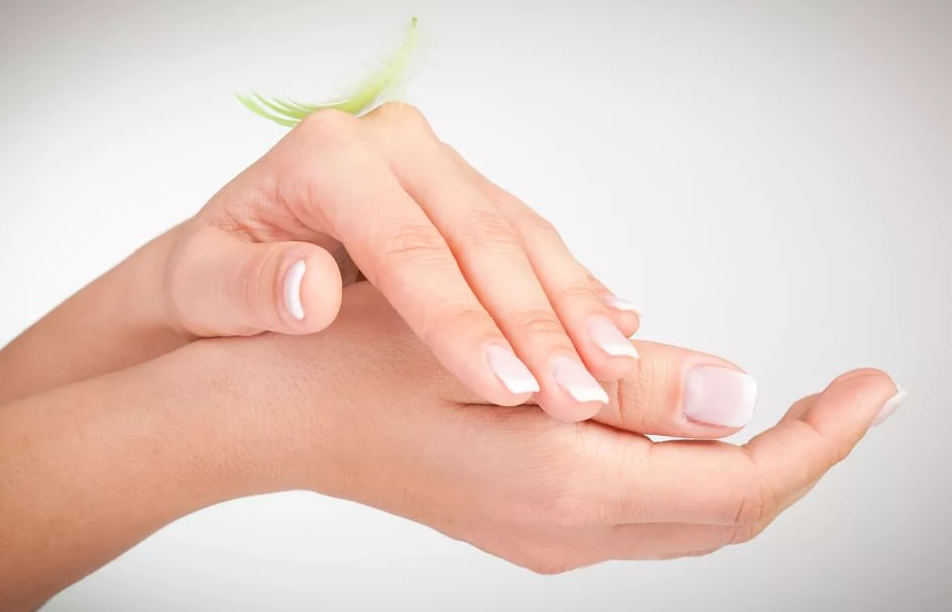 The sign of aging shows the most on the hands and neck.PCA offers lots of hand peels to help with skin pigmentation and tighteness.LED light improves collagen production and firmness. Hand rejuvenation treatment provides a way to rejuvenate the skin on the hands and give you a youthful appearance.Exclusive Vitamin C hand mask helps to reduce discoloration and brighten the skin.Hydrating procedure, will help you to reduce the signs of aging, especially in the hands, where aging might show more often.Don't let your hands give you away when you are trying to look and feel younger than you are with hands rejuvenation treatments. These non invasive procedures will have your hands looking their best with no down time needed.
Vitamin C as Anti-Aging and brightening Facial
What is Vitamin C and what does it do to our skin? Vitamin C provides potent antioxidant protection, shielding skin from damage of free radicals-those pesky rogue molecules that promote premature aging. The most abundant forms of free-radical damage are environmental factors we can't escape such as sun damage and pollution-that assault skin on a daily basis, but that's where topical vitamin C can help! When incorporated into your daily skincare lineup, well-formulated products containing vitamin C can provide a range of benefits that can keep your skin younger and brighter-looking. What are the benefits of Vitamin C : Reduce the appearance of brown spots and other types of sun damage. Helps boost healthy collagen production; as a result, firmer skin. Reduce inflammation and irritation, both of which cause a cascade of damage. Fade post-breakout red marks by improving skin's natural healing response. Increase the effectiveness of your sunscreens and boosts your skins defense against UV exposure.
Microdermabrasion with Enzyme Peel
Beautiful skin starts with healthy cells. Microdermabrasion is one of the most popular non-invasive clinical treatments performed today. What is absolutely great about this procedure- it is virtually painless! Tired skin instantly rejuvenated by means of mechanical skin exfoliation without the use of chemicals.It offers a modern and effective alternative procedure to chemical peels and laser treatments. It can be combined with other treatments to help achieve the desired results. This Facial most commonly used to treat the face and neck and immediately restores localized facial concerns.It also helps to reduce the appearance of superficial wrinkles and scars, sun damage, large pores, acne and age spots. Enzyme peels digest dead skin or outer layer of flattened shedding cells (corneocytes) without harming living healthy cells. This method of exfoliation does not strip the skin and leaves it pH level balanced. Such peel is safe for all skin types and has numerous benefits: - Exfoliates dead cells and stimulates new cell growth - Improves skin tone and texture - Improves the appearance of fine lines and wrinkles - Alleviates dryness - Reduces redness - Reduces toxins - Increase oxygenation - Retextures flaky, scaly skin - Clears pores and prevents the formation of white heads and cysts - Pores appear smaller and brown spots lighter.
Microdermabrasion with oxygen Infusion facial
What can we do to make our skin look younger without painful injections? Sources describe the oxygen facial as "the new Botox." Celebrities are even call oxygen facials "the fountain of youth." So what is it? Oxygen therapy works beneath the skin's surface to regenerate cells rapidly. Microdermabrasion Facial with Oxygen Infusion has many benefits: anti-aging hydration boost, reduced inflammation, anti-acne causing bacteria, skin brightening and an immediate tightening effect. Oxygen infused facials not only give our skin a healthier surface appearance, but also improve it at the deepest levels. If you suffer from skin damage: acne, wrinkles, dehydration, scar tissue, Dermatitis, Eczema or if you just need a boost, this treatment is just what you need! Oxygen infusion treatment combined with Microdermabrasion is a great noninvasive treatment that works well for all skin types. This treatment is ideal for those of us "on the go." Microdermabrasion offers rejuvenation of the skin unaccompanied by the down time and redness normally associated with advanced skin care treatments. Gentle crystals exfoliate dead skin, making way for a new smoother layer to replace the old one;whereas, following oxygen treatment helps to deliver concentrated serums deeper into the skin. Replacement of dead skin cells reduces acne scars, sun damage, brown spots and brightens skin.
HydroPeptide Facials
What are HydroPeptide Facials and what are the benefits? Peptides are tiny protein fragments that increase cellular communication within the skin,they help to promote collagen production,which helps plump the skin and neuropeptides helps relax facial muscle contractions,which softens the wrinkles. HydroPeptide uses 62 performance-based medical-grade peptides within their products. These facials and body treatments are designed to leave skin youthfully plump, smooth, radiant and visibly lifted, in one treatment, with continued improvement in the days after. Powerful peptides instantly restore healthy skin structure and hydration. Carefully selected botanicals detoxify and rejuvenate the skin. Every HydroPeptide treatment targets signs of aging with the option to customize the treatment to address additional skin care concerns.
HydroPeptide Anti-Aging Facial This relaxing 'no downtime' treatment infuses skin with the rejuvenating and uplifting benefits of 17 peptides and proteins. Begin the facial by gently exfoliating to promote healthy skin renewal and brightness. Nourish with vitamins and minerals. Protect with antioxidants. Benefits: After just one treatment, expression lines appear relaxed, skin is glowing, texture is smoother and skin is plumped.
HydroPeptide Anti-Stress Express Facial HydroPeptide's Express Facial. Great for the clients who are short on time and looking for a quick fix. Keep skin soothed, hydrated and protected from stress and harsh weather conditions. This facial resurfaces with enzymes and lactic acid, while echinacea revitalizes and hydrates, and peptides renew and rejuvenate. Benefits: After just one treatment, skin is hydrated, smoother and glowing. Fine lines and wrinkles are less noticeable.
HydroPeptide Brightening Facial Even out, lighten and brighten most skin types. Brightening Facial increases brightness, reduces dark spots, exfoliates and soothes, helping protect against further free-radical damage with a potent dose of antioxidants. Benefits: After just one treatment, skin is glowing, more even, smoothed and toned.
HydroPeptide Calming Recovery Facial Even sensitive skin will be left glowing after this calming, soothing treatment. A gentle peel refreshes skin without irritation while a nourishing mask helps to protect skin and restore hydration. Peptides and a botanical stem cell help to promote an even skin tone by reducing visible skins of redness, an uplifting eye treatment gives the perfect finish to this restorative treatment. Benefits:After one treatment your skin will feel calm, relaxed,and hydrated.